INDUSTRIES WE SERVE
Highly-tailored
IT Solutions.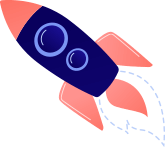 Icon Web Solution (IWS) is the activities that are performed by an organization to design, build, deliver, operate and control information technology (IT) services offered to customers.
Differing from more technology-oriented IT management approaches like Web Development and IT systems management, IT service management is characterized by adopting a process approach towards management, focusing on customer needs and IT services for customers rather than IT systems, and stressing continual improvement
HOW WE WORKS
How Assist your
Business
01
Discussion
First we Discuss about what you need in your website and what is your requirement and some basic information .
02
Ideas & concepts
After Discussion we provides you some great and innovative ideas and concepts As per you needs .
03
Testing
Testing is the basic activity aimed at detecting and solving technical issues in the software source code .
We run all Kinds of IT Services
that vow your Success
TECHNOLOGY INDEX
The Goal of Trusting Workships
BLOG
Latest News & Artical
Icon Web Solution In the world of digital marketing, staying ahead of the game is crucial. With the ever-evolving
DIGITAL MARKETING
In today's digital age, having a well-designed and functional website is crucial for any business or organization. Website design
WEBSITE DESIGN & DEVELOPMENT
In today's data-driven world, the role of database administration has become increasingly vital. Database Management Systems (DBMS) are at
DATA BASE ADMINISTRATION